The date of your wedding is set, the reception hall is also booked, and now, all you have to focus on is your wedding dress and your bridesmaid dress.  Bridesmaids are the best support group in your bridal party.  Bridesmaids were dressed similar to bride so as to confuse the evil spirits whose aim was to spoil the wedding.  So, your bridesmaid dresses reflect your choice it compliments your wedding dress too.  You have to consider many points before buying the dresses.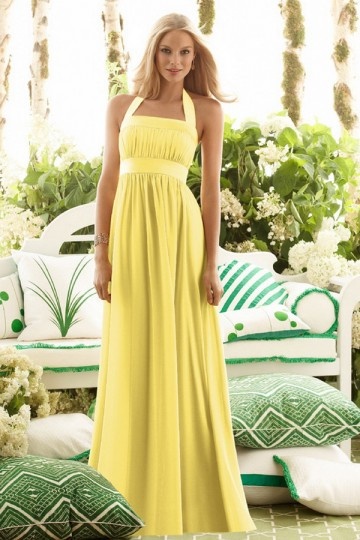 Start a search – before starting your search, try to identify the level of formality that you want to achieve, i.e. you have a day wedding or an evening (formal) one.  First of all you have to buy your wedding dress as you bridesmaid dress should coordinate your dress but should not be an exact match.  Decide a length that you want to buy; there are usually two types of length- knee length and floor length.  Next comes the style, let it be, strapless, v-neck or the spaghetti straps.  The design of the dress can be, casual, fun or elegant.  You should go for light colors while looking for the dresses, but nowadays purple color for bridesmaid dresses is very much in trend.
Choose-Low profile but elegant dresses are eye catching for your bridesmaid.  In general, white color goes for wedding dress and pink as bridesmaids.  Pink is the best color for bridesmaid dresses, but light blue, green and champagne colors are also good and look great on bridesmaids.  If there are several bridesmaids, they can wear different styles of dresses in same color or a different colors and same style according to their respective skin tones.  Fabric is another important factor to be considered, some of the favorites for bridesmaid are chiffon, velvet, classical lace or sleek satin.  Speaking of the cut, the dresses are tailored with empire style or A- style; both of them give your bridesmaid a nice profile and are forgiving for any figure.
Shoes and Accessories-shoes with palettes, sequins and rhinestones are made for wedding dress and bridesmaid dresses.  Since there is a lot of standing for bridesmaid in wedding, the shoes should be comfortable.  In terms of accessories, a ribbon ties around your waist, or three layers of pleats on your skirt will do all.
Junior bridesmaid – if you have chosen a junior bridesmaid, short satin dress with a smocked back and spaghetti straps or a chiffon ball gown with flower details will do all.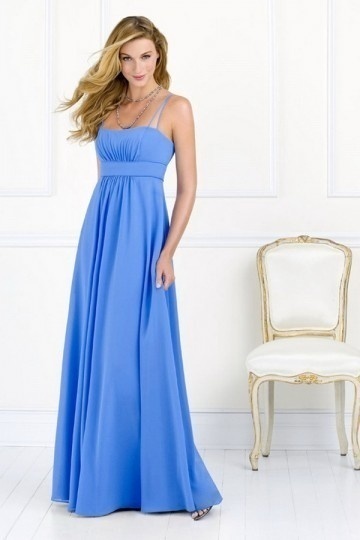 Don't ask your friends to purchase the bridesmaid dress, pay for it and buy something that they can use afterwards also, something like little colored dresses, sweater sets and skirts and dark colored slip dresses that can be reused.  Keep your budget in mind, as normal price range for bridesmaid dresses is 100-300$.  And if it is difficult for you to pay full amount for the dresses, you can ask your bridesmaid to pay half, for them.  Be more considerate and thoughtful while buying the dresses.